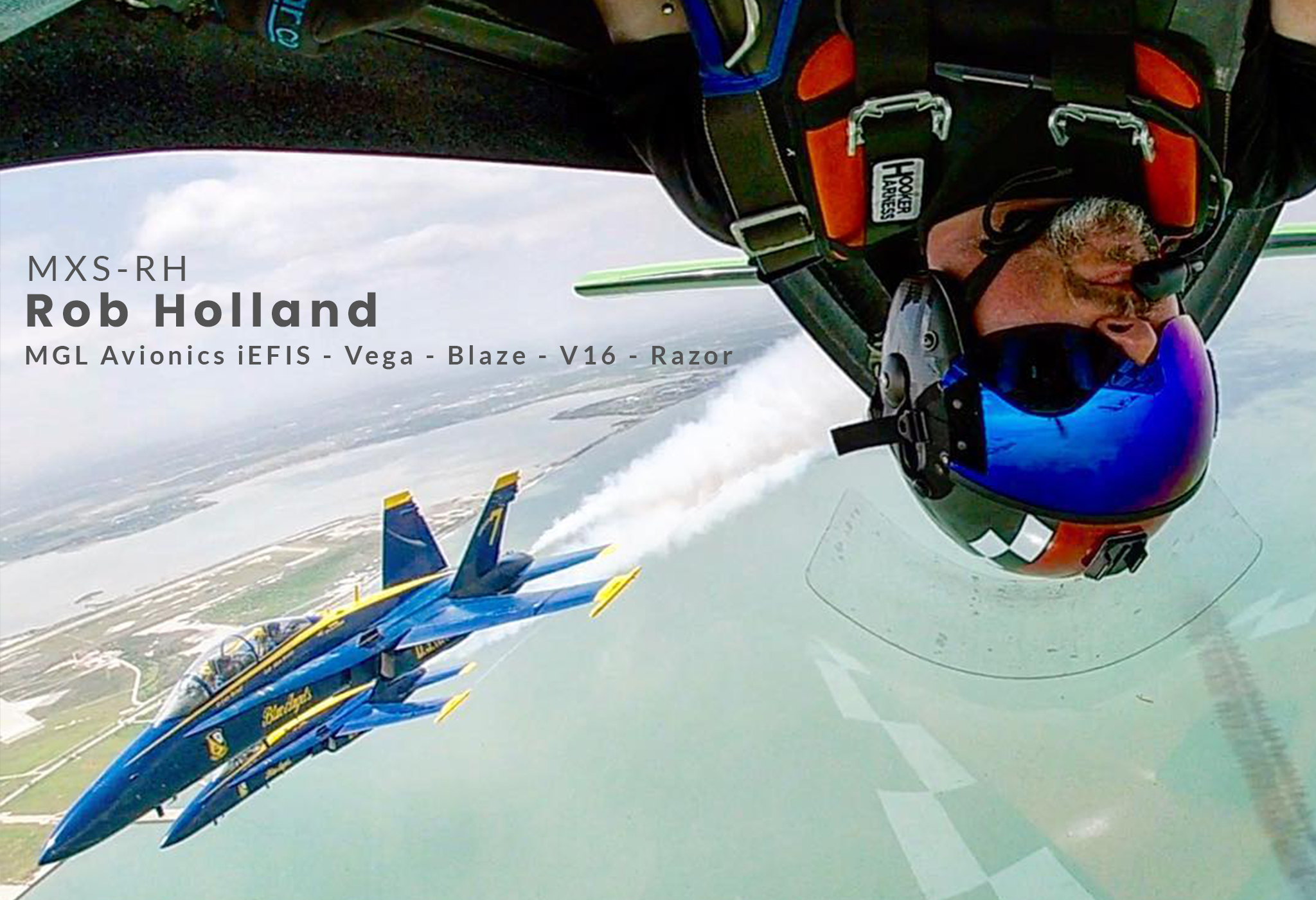 MGL Avionics is ecstatic to be partnered with nine time and current US National Aerobatic Champion and innovative airshow performer Rob Holland. Rob is pushing the limits of what an airplane can do and is constantly striving to move the sport forward. Rob's out-of-the-box thinking and innovation is a perfect match for what MGL Avionics is trying to achieve with avionics. Like any MGL Avionics iEFIS user, Rob is able to fly with a customized display with everything that he needs to be able to operate his airplane at 'the edge' on his screen. A pilot like Rob knows what information he wants and how he wants it displayed and MGL Avionics is glad to be able to give it to him.
"I am very excited to work with MGL Avionics and showcase their amazing products" said Holland. "The flexibility, power, customization, and proven reliability of their products are second to none. They provide the information I need when flying a high-performance routine and offer excellent situational awareness and piece of mind when flying cross country show to show."
Avionics installed in Rob's MXS-RH will include: iEFIS Challenger 10.4″, iBox, full AHRS, dual MGL V6 Com radios, and a GF-1 G-meter.